Digital lifestyle –The term digital lifestyle describes a lifestyle designed by technological progress. It is where digital technologies have become an essential part of life. Moreover, the shifting of cell phones to smartphones, notebooks to tablet PC shows the beginning of it.
It connects to the world through technology. There are various digital technology devices: smartphones, laptops, gadgets, and many more. A digital lifestyle means people can relate to work from anywhere or create smart homes. The digital lifestyle is perceived positively from individual and business levels. And it also improves cooperation and communication and can help reduce expenses.
Do you remember when you last paid for a meal in cash? When was the last time you flagged a cab down along the road? Maybe you don't know that's the beauty of digital life. Using electronic devices such as tablets and laptops is also part of it.
Being 'digital' means using #technology to achieve our goals. It includes purchasing food, searching for information, and completing work or study-related projects. We can receive data with just a touch on our mobile devices. And digital technology enables us to live more connected and convenient lives.
Six Main Digital Lifestyles:
Digital lifestyle – 1. Aspirers:
The people who are more active online are known as aspirers. They mainly access the internet from home but want to be more involved in the mobile space. These people are looking to be more active on social networking sites. People use the internet to be more active online. Therefore, they mainly connect from home but want to be more involved in the mobile space.
Digital lifestyle – 2. Influencers: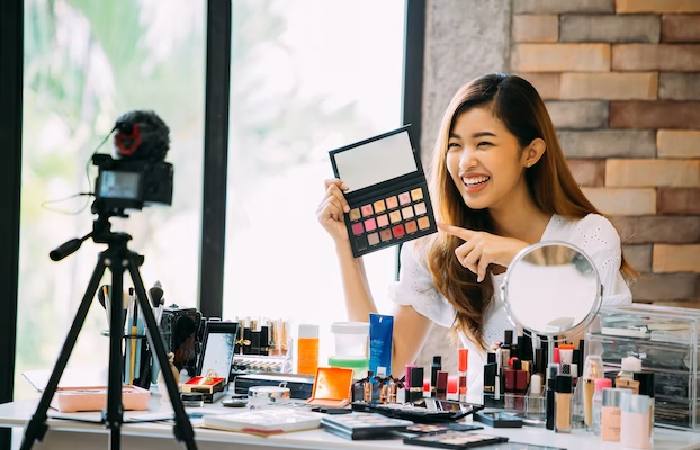 These people are young, and the internet is essential in their lives. They love the mobile internet, blog often, and also are zealous about social media. They're also big online buyers. They have a loud voice online and many friends and contacts. People use the internet primarily by posting on social media, blogging regularly, having a loud voice, and shopping online. In common, the younger generation is the influencer.
Digital lifestyle – 3. Communicators:
Communicators try to express themselves in every way possible. They are online through social media, email, offline, face-to-face meetings, or on a landline. They're smartphone users and access the internet from home and the office. Communicators use the internet (emails, mobile devices, social media). They interact face-to-face as often as online.
Digital lifestyle – 4. Knowledge-seekers:
The people who use the internet only for information are the knowledge-seekers. These people use the internet for information. They're not interested in social media but like to read online comments when purchasing. Moreover, people use the internet to gain knowledge, get information or educate themselves. Social networking is not the only aim of using digital technologies. But also it helps to connect with people of common interest.
5. Functionals:
For functionals, the internet is a tool for emailing, reading news, and sports. It also includes checking the weather and online shopping. They're not interested in social networking for concerns about privacy and security. Functionals are older and also have been using the internet for a long time; in such a way, the internet plays an essential role in their lives.
6. Networkers:
The internet is crucial to networkers as they use it to start and maintain friendships. They lead busy home and work lives, and the only way to stay in touch with their contacts is the social networking. They'll involve with brands directly and often look for and join in promotions but don't have an online voice. – people using the internet to establish and maintain relationships. Thus, the internet, for networkers, is the primary device of social communication.
It's easy to notice how this data study and also profiling support brands. But I wonder if it's also a fair reflection of our digital lives. Do you identify your digital lifestyle in any of these descriptions? Or do you find the idea of a digital lifestyle ridiculous – it may be an arbitrary and also meaningless label? Does it make you nervous to think that thanks to our gradually public digital lives? Do marketers have more information than ever to attract us to buy things?
Digital lifestyle – Conclusion
Digital lifestyle research specifies an increasing demand for digital channels—mobile and social media and association platforms to become more competitive in the business sector. People can find and evaluate products and services or create content. Many businesses will adapt quickly to the digital revolution; otherwise, they will lack behind.