After Showering Skin Care – Today, we will discuss how to enjoy a gorgeous skin post-shower. Most of us think that getting out of the shower is all about drying yourself, wearing clothes and moving away. Skin experts have found this is a wrong process, and they say it is essential to follow a proper skincare regimen after a shower to enjoy gorgeous and glowing skin. Check out some post-shower activities to enjoy magnificent skin.
After Showering Skin Care – Finish your Shower with Warm Water:
It would help if you focused on a bath with warm water and not hot water because hot water washes out the moisture from the skin and causes dryness due to the absence of moisture. Bathing with hot water can also lead to itchiness and flakiness. It would help if you constantly bathed with warm water as it helps to balance the moisture level in your skin.
After Showering Skin Care – Pat Your Skin and Never Rub it:
You might have read thousands of blogs, but to your surprise, all the experts have recommended patting the skin dry and not rubbing it. Most of us are guilty of rubbing the skin, which often leads to itching and dry skin. Rubbing the delicate areas with a cloth can also damage your skin and affect the surrounding areas.
After Showering Skin Care – Moisturize: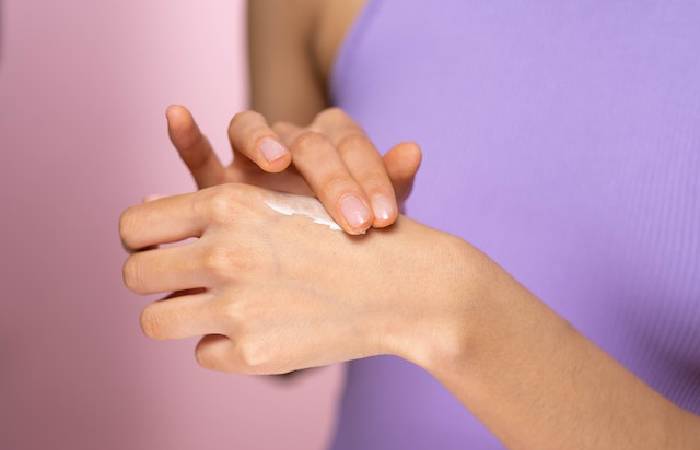 You should apply a moisturizer all over your body because it helps pamper your skin and keeps it hydrated. It is a good idea to use a moisturizer not only on your hands and face but, and it is essential to use it all on your body. The moisturizer helps to seal the moisture in the skin, which helps in promoting blood circulation.
Apply Serum:
Just like the moisturizer, you should apply the serum on the face as soon as you pat it dry. Serum ensures that your skin is in good condition and stays hydrated throughout the day. Your pores are open after a shower; hence, applying a serum and keeping them closed is essential.
Use a Facial Cream:
After applying the serum, you should follow it with a facial cream. Damp skin pulls the cream inside better than dry skin. So, using the facial cream as soon as the serum and your skin absorb it is always better. Don't open the bathroom door before doing this because the steam in the bathroom will make your skin ready for the cream and moisturizer.
Pay Attention to the Scalp:
Like your skin and body, you should also pay attention to your scalp. Always use a leave-in conditioner that will allow you to comb easily through the hair. It will help keep your hair hydrated and moist. Using a leave-in conditioner can also help in preventing dandruff.
After Showering Skin Care – Conclusion
After Showering, Skin Care – By taking the proper care of the skin and following the steps mentioned above, you can take excellent care of your skin.